First things first! Welcome to my blog. :)
I figure I should introduce my family, in case you don't already know us. ;)
I will start with myself. I am Cara - a mommy of 3 wonderful kids (hoping for our 4th!) and married to an amazing man. I am currently in school for Nursing, and hope to finish sometime before 2030, lol! I run an online boutique (http://www.bubblesandbowsboutique.com/) that specializes in baby and children's items. I am addicted to cloth diapering, reading, sewing, and embroidery. I also love to sing and spend time with family and friends. My husband and I both really love movies!
My husband is Chuck. He is an awesome dad, and is my "computer guru". He served 6 years in the US Air Force, and is now helping work our family cattle ranch. (http://www.wilkersoncattle.com/) He enjoys woodworking, building websites, and playing with the kids.
Our kiddos......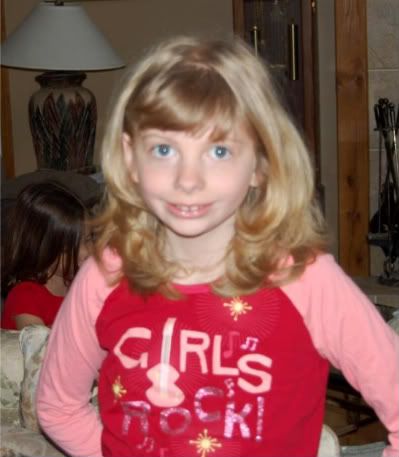 Nikki is 9. She is in the process of finishing up the 4th grade, and is SO excited about 5th grade! Nikki is the most imaginative child you will ever meet. She loves to read and to write stories. She is also an aspiring song writer and adores Taylor Swift.

Jason is 4. He is finishing up his first year of preschool, and will be in Pre-K next year. (He missed the Kindergarten cut off by 19 days.) He is one of the most active children out there! He has a crazy sense of humor, and is a little love bug. He is "playing" his first year of t-ball....and it's not going very well, lol!

Matthew (aka Matty or Matty Bug) is 1. (Almost 2 *sniff*) OHHHH, Matty Bug. He is our little firecracker. Just as sweet and happy as can be. He's the type of child who makes you smile, even if you don't want to. He's got a smile that lights up a room!
So - that's our little family! I hope you check back for updates on all the craziness of our lives! I will be adding more content very soon!